The Bandini
This user hasn't shared any profile information
Posts by The Bandini
0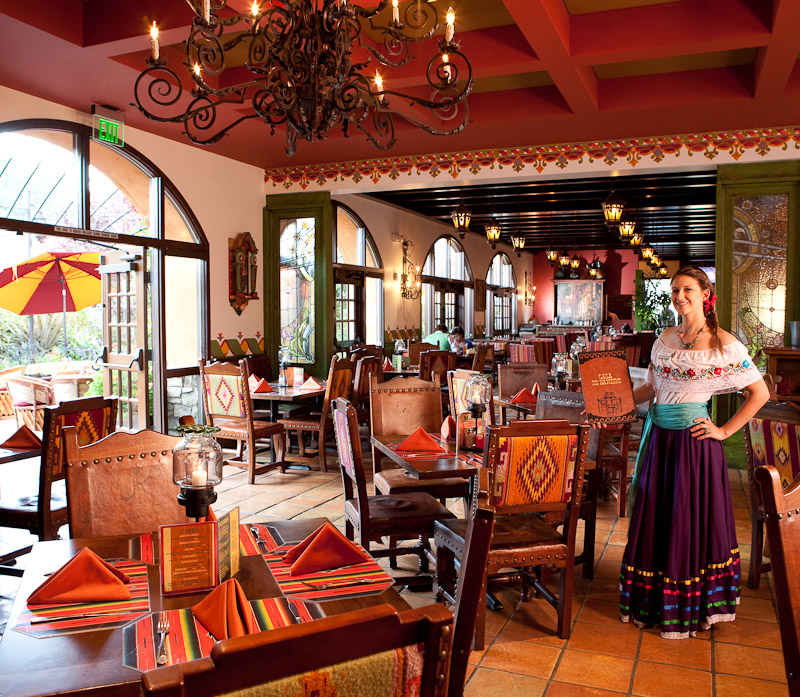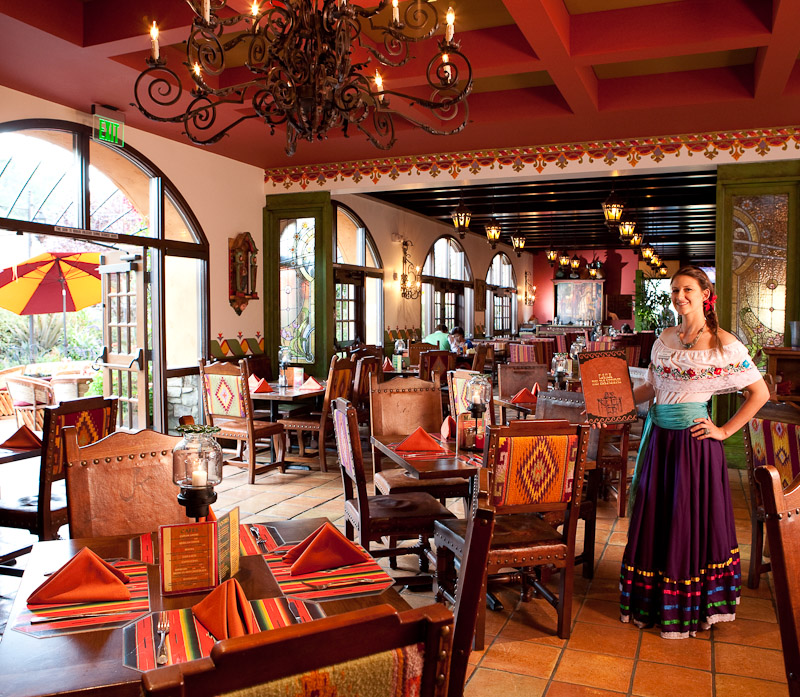 Nominations are now open for San Diego CityBeat's "Best of San Diego" poll!
Please help us win in the following categories:
Best Happy Hour
Best Margarita
Best Michelada
Best Burrito
Best Family Restaurant
Best Fish Tacos
Best Mexican Restaurant
Best Restaurant Staff
Best San Diego Restaurant
Best Tacos
Nominations close on August 13. Final voting will take place August 28-September 17 for the top 5 nominations.
Visit http://bit.ly/CityBeatBandini to learn more.
0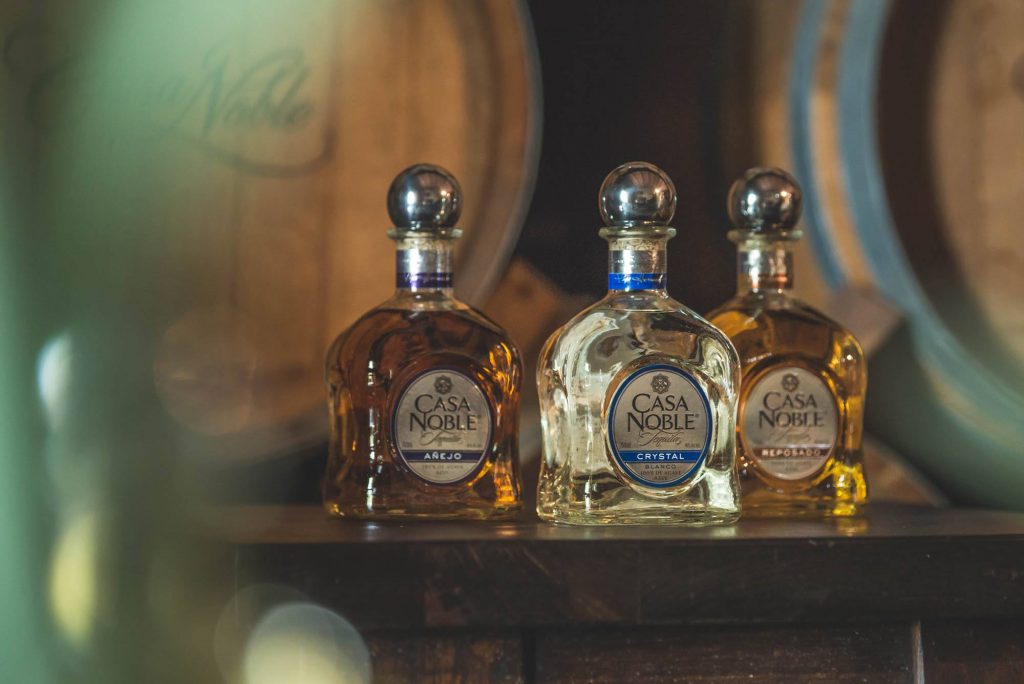 Wednesday, July 24 is National Tequila Day and Casa de Bandini is celebrating with $18 flights of Casa Noble 100% organic, blue agave tequila – allday long!
Flights are available in Crystal, Reposado and Añejo. Crystal is known for its flavors of honey, buttery-sweet agave with a hint of citrus, Reposado for its aromas of vanilla and lemongrass, and toasted oak flavors, and Añejo for its complex aromas of dried fruit and flavors such as vanilla and butterscotch.
While we can't wait to celebrate with you, please remember to enjoy responsibly!
0
Break out your best avocado and guacamole puns for National Avocado Day!
Visit us on Facebook and caption our "famous" guacamole with the funniest pun you can think of. The most creative entry will receive a $50 gift certificate to Casa de Bandini! Spend your gift certificate on dinner (or $50 worth of guacamole!)
One winner will be announced on July 31 at 3 p.m.
*Limit one entry per person.
0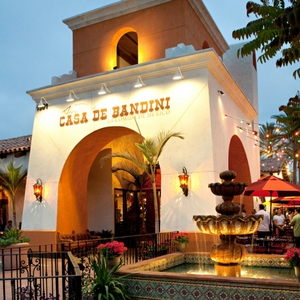 June 28-30 Celebration Includes Tequila Tastings, Food and Drink Specials
Diane Powers' Casa de Bandini Mexican Restaurant has called Carlsbad "casa' for 10 years! To celebrate a decade of delicious Mexican cuisine, stunning outdoor dining and beautiful Latin American-inspired ambiance, the restaurant is offering discounts on favorite dishes that were on the original menu when Casa de Bandini first opened in 1980. These long-term favorites include Enchiladas Suizas, Carnitas a la Michoacan and the Cheese Crisp Special. Throughout the weekend, guests will also enjoy discounts on house margaritas and tequila tastings from various vendors, including Casamigos.
Casa de Bandini was originally opened by Powers in 1980 in San Diego's Old Town State Historic Park. Powers took inspiration from Juan Bandini – a Peruvian who immigrated to San Diego as one of early California's first Dons – and Mexico's early period of elegant living and dining to fill Casa de Bandini with beautiful art collections from Peru and magnificent gilt gold mirrors.
When it came time to relocate in 2005, Powers spent four years searching for the perfect place that would become Casa de Bandini's new home. She found it in The Forum in Carlsbad and many long-time diners will recognize the large, hand-wrought iron chandeliers and antique leaded-glass window panels in the dining room, all original from the first location. The Mexican Cantera stone fountain centered in the Talavera tiled pool was first found in Mexico by Powers in the late 1970s and was the focal point in the patio she designed for the original Casa de Bandini.
"So many guests say they are incredibly thankful that they're able to enjoy the experience of Old Town in North County," said General Manager Gilbert Gastelum, a longtime Powers' employee.
At the center of an incredible dining experience is the quality ingredients Casa de Bandini uses for its award-winning dishes and daily handmade corn and flour tortillas. Wednesday through Sunday evenings, diners also enjoy the added pleasure of being serenaded by Casa de Bandini's famous mariachi group, Cielito Lindo. Originally from Mexico City, the group has been part of the Bandini family since 1995.
Casa de Bandini is located at 1901 Calle Barcelona in The Forum shopping center in Carlsbad. It is part of Powers' Bazaar del Mundo Restaurant Group, which also includes Casa Guadalajara in Old Town, Casa de Pico in La Mesa and Casa Sol y Mar in Del Mar Highlands. For more information, visit www.casadebandini.com.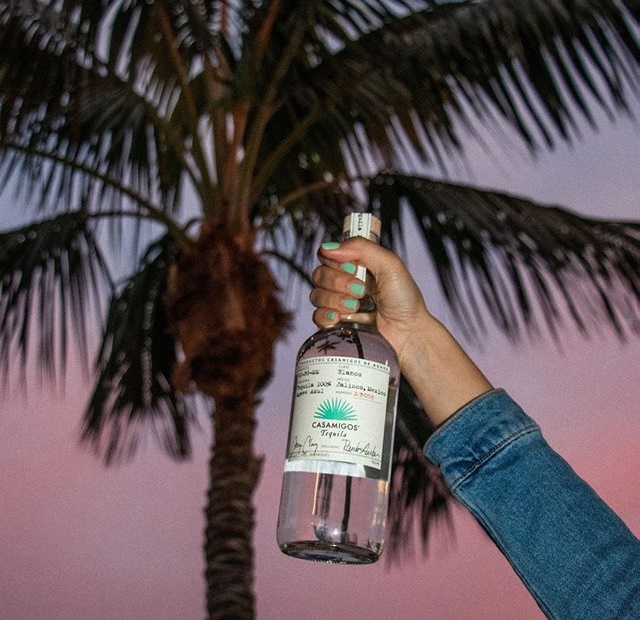 0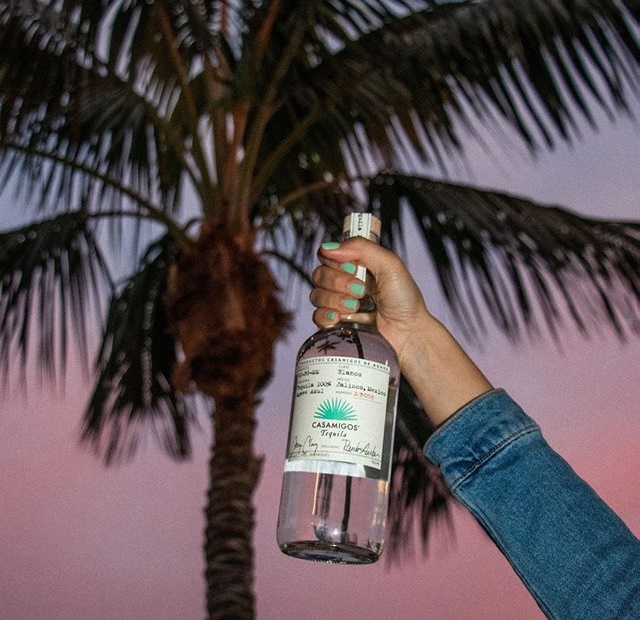 Casa de Bandini will host a multi-course tequila tasting dinner featuring premium tequila brand, Casamigos on Thursday, June 20 at 6 p.m.
Guests will enjoy a four-course meal including favorites such as Camarones Envueltos, bacon-wrapped shrimp skewers with mango dressing; Fiesta Ensalada with cilantro-lime dressing; Carne Asada with Tequila Lime Shrimp; and Sopapillas, fried puff pastries sprinkled with cinnamon and served with ice cream and honey for dessert. Dishes will be paired with Casamigos Silver, Reposado and Añejo tequila, a classic margarita and a delicious Mezcal cocktail to go with dessert.
Created by longtime friends George Clooney, Rande Gerber and Mike Meldman, Casamigos launched in 2013 on the premise of creating the best-tasting, smoothest tequila. Casamigos tequila is made from the finest, hand-selected Blue Weber agaves, grown in the rich red clay and cool climate of Jalisco, Mexico. The brand's name comes from the Spanish "casa" and "amigos," meaning house and friends, making it a perfect fit for customers of Casa de Bandini.
During dinner guests will hear from experts on the development and production of tequila, including how it originates from the city of Tequila in Mexico, and how it remains one of Mexico's most popular alcoholic beverages today.
Casa de Bandini is located at The Forum Carlsbad, 1901 Calle Barcelona. Tickets are $50 each. To RSVP, please call 760.634.3443.
0
This Mother's Day, treat Mom to a beautiful buffet at Casa de Bandini. Enjoy favorites such as, Buttermilk Pancakes, Cheese Enchiladas, Fiesta Potatoes and Huevos con Chorizo. Only $28.95 for adults and $14.95 for children 10 years and younger.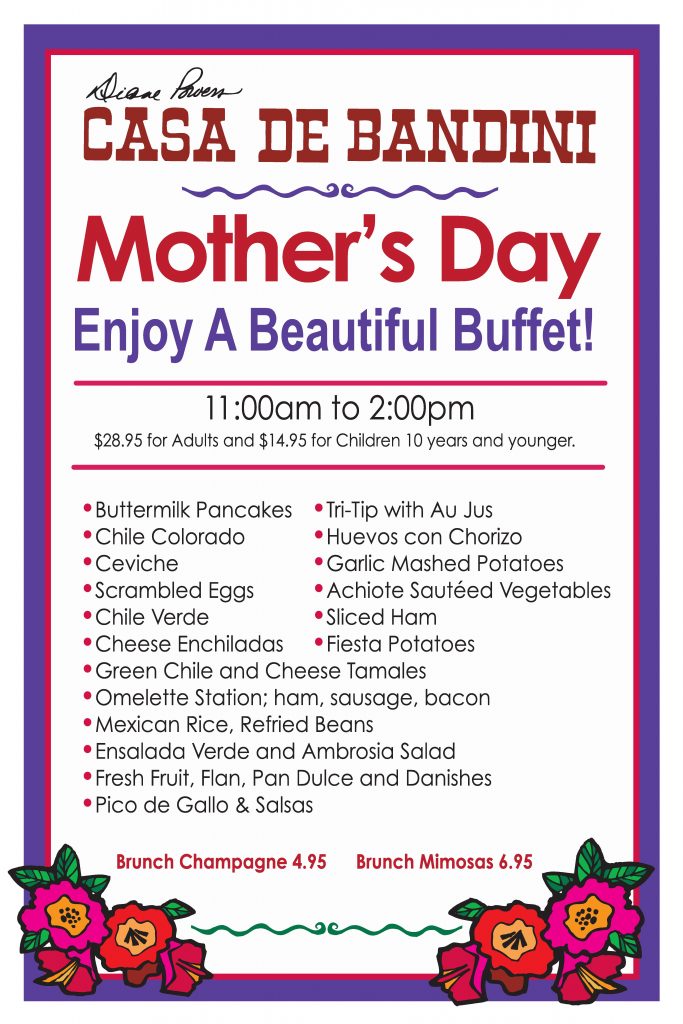 0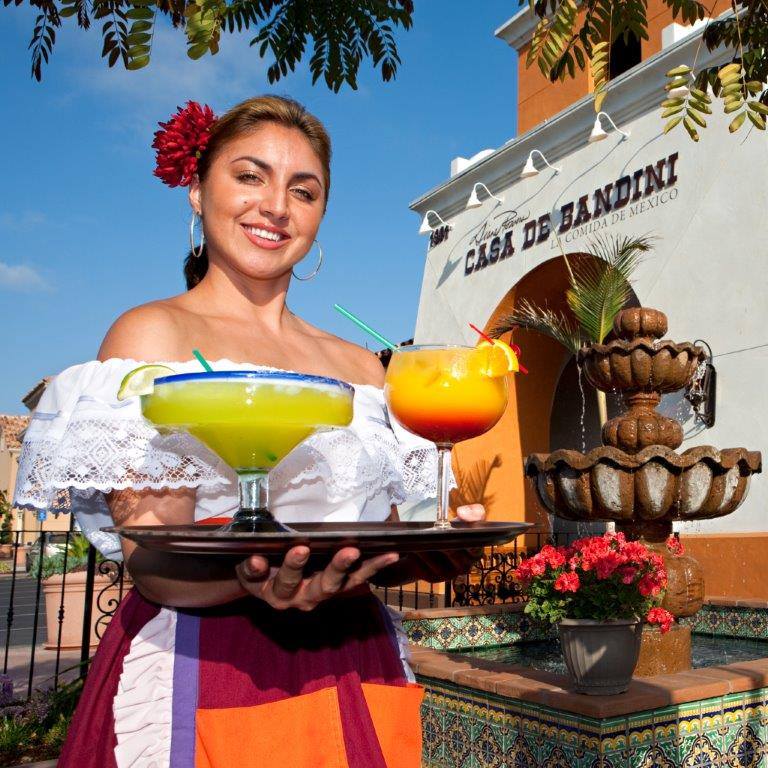 Enjoy live mariachi music, folkloric dancers, authentic Mexican cuisine and refreshing margaritas during the Cinco de Mayo celebrations at Diane Powers Bazaar del Mundo Restaurants: Casa Guadalajara, Casa de Pico, Casa de Bandini and Casa Sol y Mar.
Throughout Cinco de Mayo weekend, Diane Powers' award-winning restaurants will celebrate with inspired "Cinco" fare, such as "Cincoritas," delicious strawberry, kiwi and lemon-lime margaritas decked out in the colors of the Mexican flag; and "Enchiladas Banderas," a savory sampling of chicken, cheese and beef enchiladas served with three different sauces – rojas, verde and blanca (red, green and white).
Additional offerings and entertainment vary by location:
Casa Guadalajara, Old Town:
4105 Taylor Street, San Diego, 619-295-5111, www.casaguadalajara.com
May 4–5: Enjoy drink specials in the lively Cantina, including cans of Tecate and Dos Equis for $5.50. At the entrance of Casa Guadalajara, guests will be welcomed into a marketplace filled with art, clothing, accessories and other merchandise from around the world, plus delicious Mexican cuisine for purchase and activities for kids. Mariachis and ballet folklorico dancers will perform throughout the restaurant.
Casa de Pico, Grossmont Center, La Mesa:

5500 Grossmont Center Drive, La Mesa, 619-463-3267, www.casadepico.com

May 4–5: Head into the cantina to celebrate with $5 tacos, $7 shots and $8.95 margaritas! Additional drink specials will be offered both days, including giveaways from Tecate and Dos Equis, and hourly tequila specials featuring Cabo Wabo, Patron and Tres Generaciones. Mariachis, troubadours and ballet folklorico dancers will provide live entertainment throughout the restaurant.
Casa de Bandini, The Forum, Carlsbad:
1901 Calle Barcelona, Carlsbad, 760-634-3443, www.casadebandini.com
May 4­­­–5: Spice up your fiesta with the Carnitas Taco Sampler and wash them down with Casa de Bandini's Don Julio margaritas. Sip on specialty cocktails with drink specials by the hour, offered Saturday and Sunday. The fiesta wouldn't be complete without live Mariachi music and Folkloric dancers.
Casa Sol y Mar, Del Mar Highlands Town Center, Del Mar:
12865 El Camino Real, 858-792-4100, www.casasolymar.com
May 4–5: Enjoy festive food and drink specials in the Cantina such as the Tour of Mexico Bucket of Beer, five different beers for $20 and the Taco Sampler, three kinds of tacos for $7. Music and folkloric performances will take place throughout the weekend.
Cinco de Mayo holiday celebrates the Battle of Puebla, in which vastly outnumbered Mexican forces defeated the Imperialist French Army on May 5, 1862. Today, in the U.S., Cinco de Mayo is widely depicted as a celebration of Mexican culture and heritage.
0
Recently, Ranch & Coast Magazine compiled a list of the Best Restaurants of 2019. We are thrilled that Casa de Bandini was chosen as Best Mexican Restaurant!
See the full list: https://bit.ly/2F5349Q.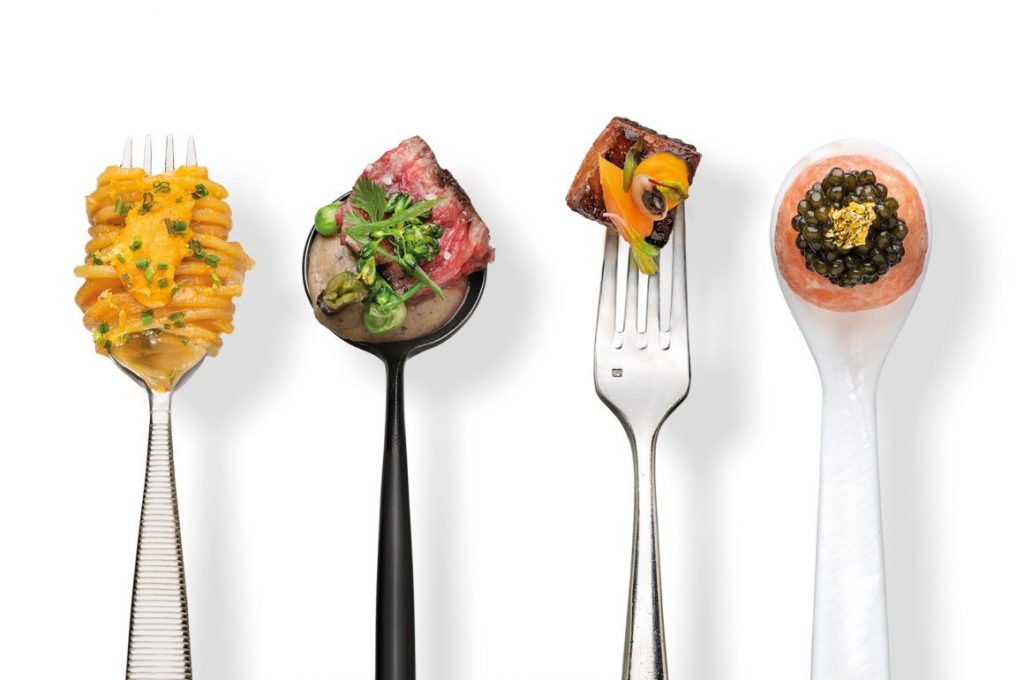 0
Make Easter Sunday a fiesta at Diane Powers' Casa de Bandini in the Forum Carlsbad with a beautiful brunch buffet!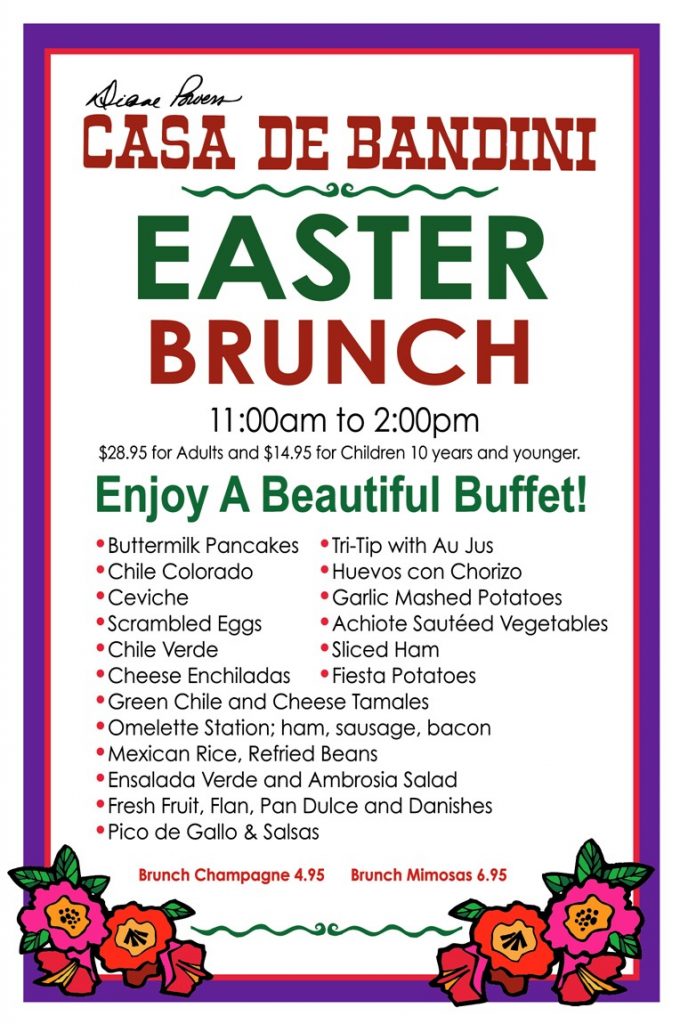 The Bandini's RSS Feed