Festive Flavors Now Available at Casa de Bandini!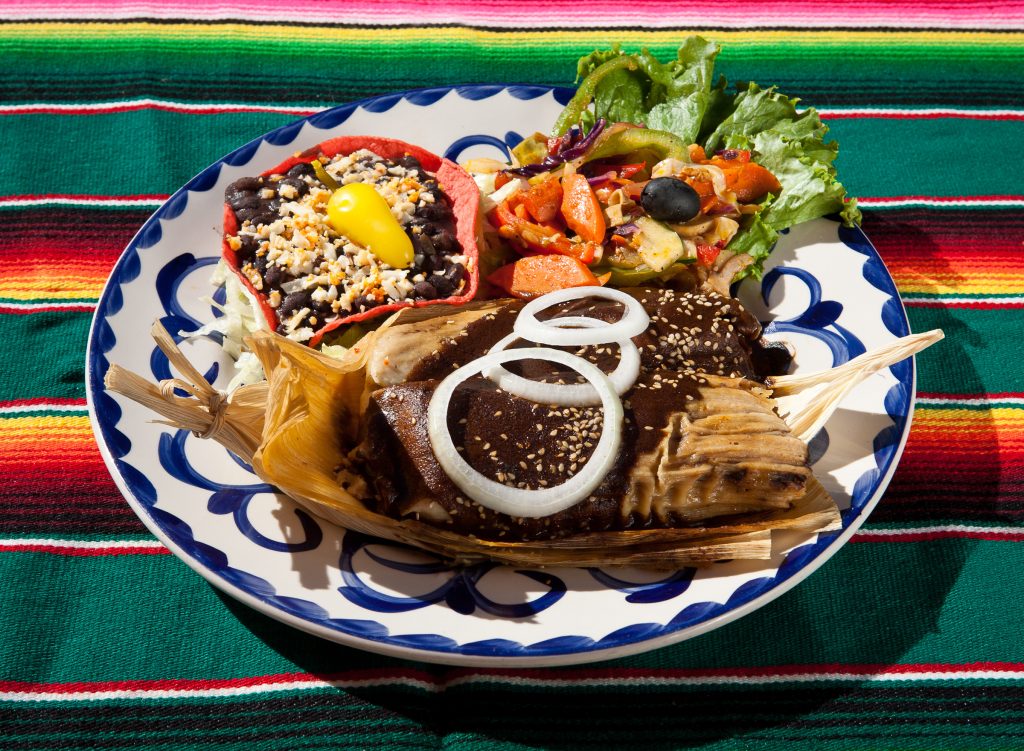 'Tis the season for Turkey Mole Tamales!
Available through the New Year, come taste our delicious seasonal specials, including our famous Turkey Mole Tamales – two handmade tamales filled with turkey, raisins, chopped pecans and apples, all topped with a mole sauce and sesame seeds.
Additional seasonal items include Enchiladas Navideñas – two corn tortillas filled with sautéed carnitas, onions and cilantro, topped with a rich cranberry-chipotle mole sauce, drizzled with Mexican crema and served with rice and frijoles de la olla – and Pumpkin Flan made with fresh pumpkin and holiday spices, garnished with sugar and cinnamon cream. Click HERE to view the rest of our seasonal specials.
Casa de Bandini is open daily for outdoor dining on our expanded (and heated!) patios, as well as takeout and delivery (via DoorDash and Postmates).
Click HERE to view our full menu. For questions or to place an order for pick-up, call us at 760-634-3443.






This site uses Akismet to reduce spam. Learn how your comment data is processed.