Blog Entries
0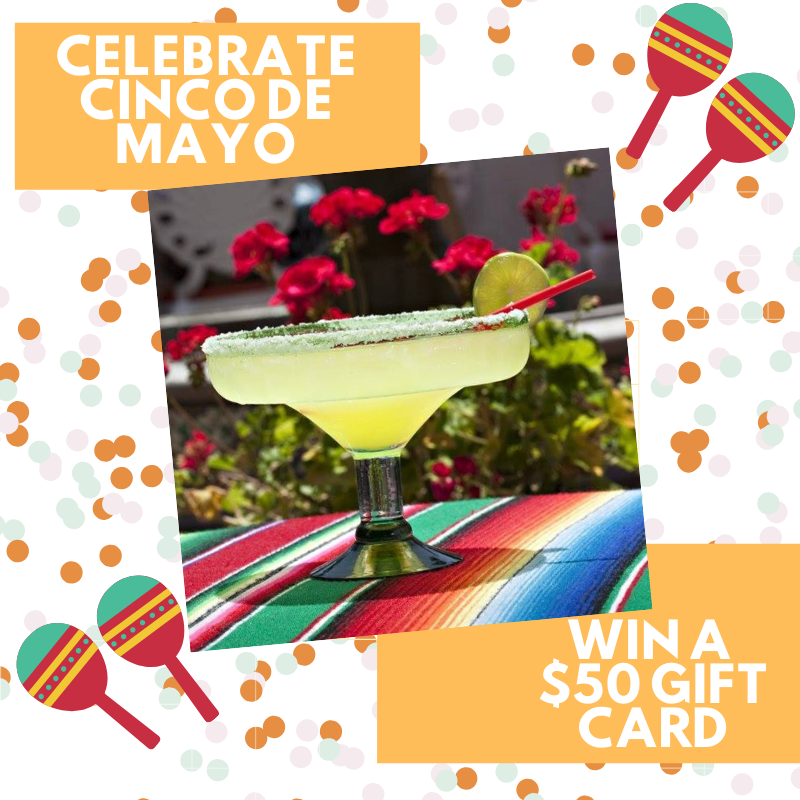 Win a $50 gift certificate to use this Cinco de Mayo, or after, from Casa de Bandini!
Submit a photo of your past celebrations at Casa de Bandini and you will be entered to win a $50 gift certificate! Two winners will be chosen at random and announced on May 5.
Although you can't celebrate at our restaurant this year, our Fiesta Express Meals and to-go margaritas are the perfect way to create your own Cinco de Mayo fiesta at home!
To be entered to win our "Celebrate Cinco de Mayo" contest, submit your photo in the comments or send in a private message on Facebook, Instagram or Twitter. All submissions must be entered before Monday, May 4.
*One entry per person, per restaurant, please.
Facebook: facebook.com/casadebandini
Twitter: @Casadebandini1
Instagram: @Casadebandini
Best of luck to you all!