Archive for
January, 2017
0
Win a $50 dining certificate to use this Valentine's Day, or after, from Casa de Bandini!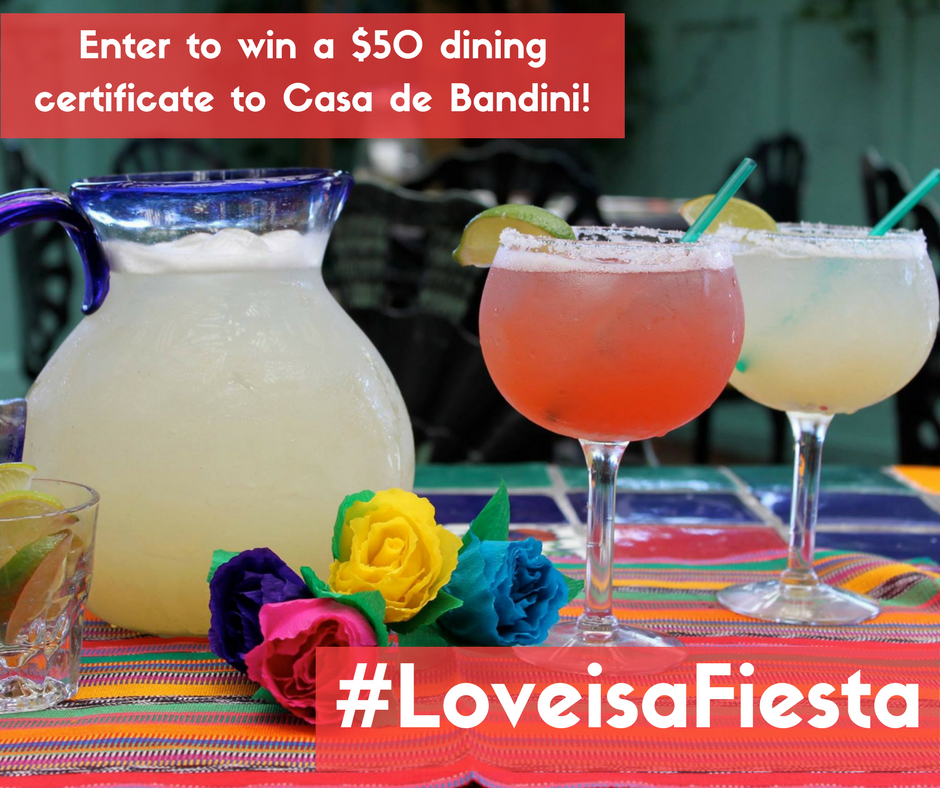 Share a photo on Facebook, Twitter or Instagram of yourself with the love of your choice eating at Casa de Bandini. Tag the restaurant and use the hashtag #LoveisaFiesta, and you could win a $50 dining certificate to use for a special Valentine's Day dinner, or any time in 2017!
Submit your entries before Friday, February 10. Two entries will be selected at random to win. Winners will be announced on Monday, February 13.
*One entry per person, per restaurant, please.
Tag us using the following handles:
Facebook: facebook.com/casadebandini
Twitter: @CasadeBandini1
Instagram: @CasadeBandini