Posts tagged
Mexican restaurant Carlsbad
0
Recently, Ranch & Coast Magazine compiled a list of the Best Restaurants of 2019. We are thrilled that Casa de Bandini was chosen as Best Mexican Restaurant!
See the full list: https://bit.ly/2F5349Q.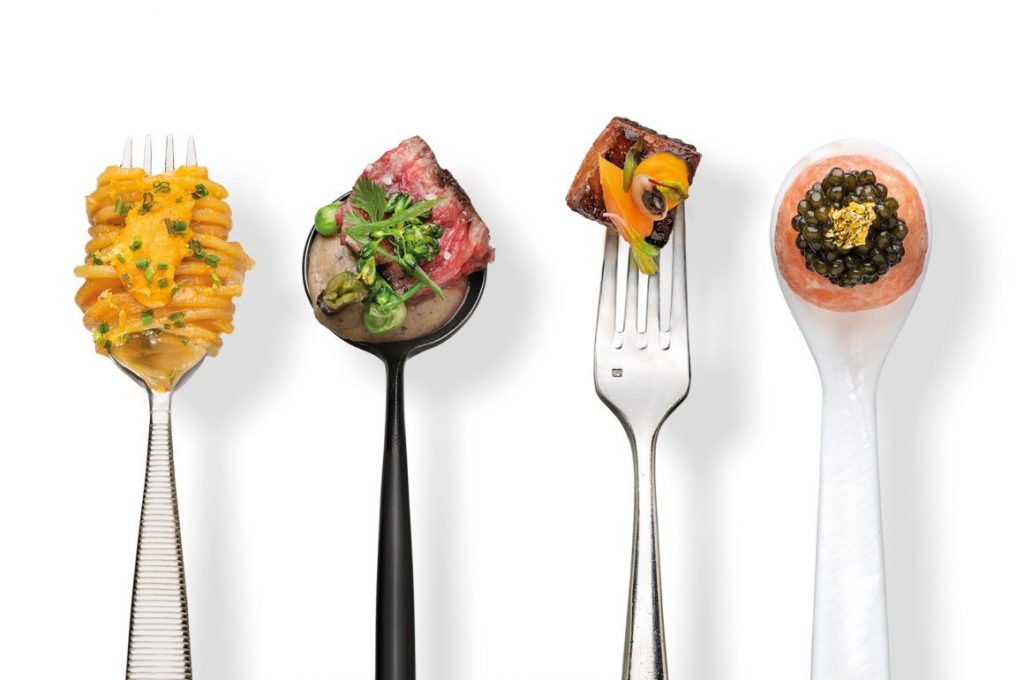 0
Celebrate at Casa de Bandini or let us cater your at-home fiesta.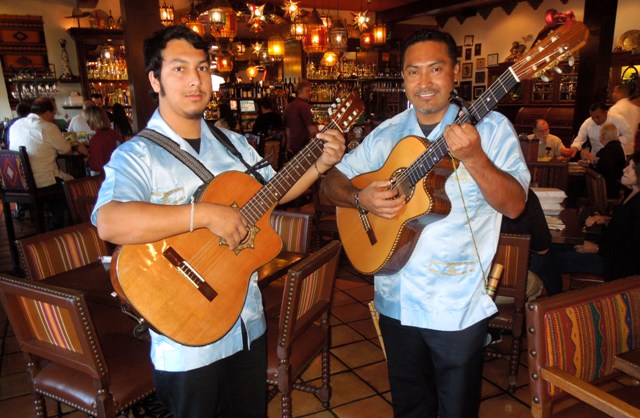 Diane Powers was the first to bring a Cinco de Mayo celebration to Old Town in 1983, and today she continues her dedication to the Mexican culture with lively celebrations at her family of restaurants.
Join us at Casa de Bandini May 3-5 for several days of strolling mariachis and Folkloric dancers, tasty food, and drink specials!
Latin American folk band TINKU will commence three-days of live entertainment Saturday, Sunday and Monday, followed by mariachi performances and Folkloric dancers. Entertainment is from noon to 9 p.m.
Saturday and Sunday, drink specials will include small Azunia margaritas for $7.95 from noon to 2 p.m., Cuervo Bucket of Gold for $5.95 from 2-3 p.m., pints of Dos Equis for $4 from 3-5 p.m., small Don Julio margaritas for $9.95 from 5-7 p.m., and a special late night happy hour from 7-9 p.m. including $1 off draft beers, $2 off wine, $4.50 house margaritas and half-off select appetizers.
All day Monday, small house margaritas are $4.50, Dos Equis pints are $4 and Coronito large margaritas are $9.95.
Join us for a great weekend of delicious Mexican food, drinks and entertainment. Or, if you're planning a party at home, let us cater. We promise to "WOW" your guests with tasty antojitos (appetizers), flavorful entrees and sides, fresh tortillas, and sweet postres (desserts).
Visit our website for catering information: www.casadebandini.com
0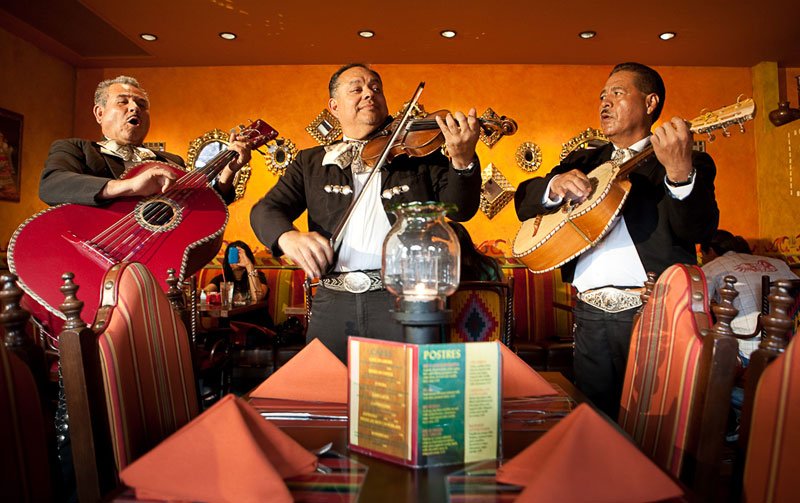 If you have visited any of our Bazaar del Mundo Restaurants, you know we love lively mariachi music, a style rich in Mexican history and culture!
First appearing in the nineteenth century in the Mexican state of Jalisco, mariachi groups are known for performing at religious celebrations, plazas, big family events and restaurants – but their appearance has changed over the years. Early mariachi groups consisted only of string instruments, including guitars and harps, but as jazz music became more popular, the trumpet was introduced – now a beloved staple of the band.
Spreading their culture to the U.S., the first appearance of mariachi groups flourished in California. Now the groups are known all over for spicing up celebrations!
Guests love mariachis' traditional clothing. Commonly called a charro suit, this outfit usually includes waste-length jackets, pants or skirts, and embroidery with leather designs or silver buttons.  
If you haven't had a chance to experience mariachi music, it's time you visited one of our restaurants for an unforgettable fiesta! We invite you to celebrate your special occasion with us or join us for dinner and drinks, where you'll be transported south of the border by our strolling mariachis.
Bazaar del Mundo Restaurant Group Mariachi Schedule
Casa de Pico
Thursday-Sunday: mariachi band 5:30-9:30 p.m.
Casa Guadalajara
Thursday-Sunday: mariachi band 6-9 p.m.
Casa Sol y Mar
Thursday-Sunday: mariachi band 5-9 p.m.
Casa de Bandini
Wednesday-Thursday & Sunday: mariachi band 6-9 p.m.
*For more information about mariachi music, click here.